Road to Kona Training : Week of Sep 19 (PIVKON -1)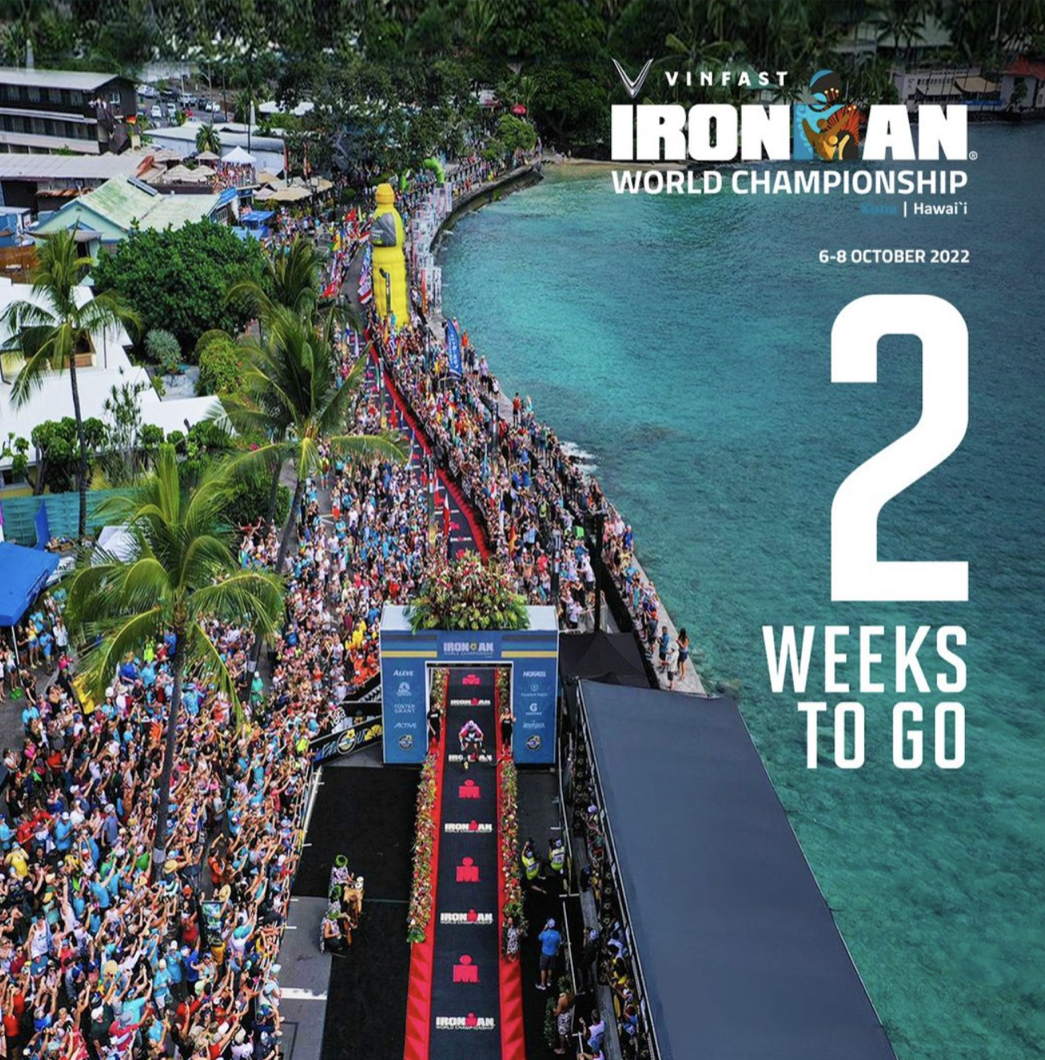 Getting closer…Pivnik's Kona dream (PIVKON) is next week!  Flights, hotels, connecting flights, Airbnb, cars all booked, rebooked, double and triple checked. We finally go wheels up on Wednesday which will give me a week to acclimatize to the heat and humidity of the big island.
The weather in NY was considerably cooler this week so I did many workouts indoors to get as hot, wet and uncomfortable as possible.
The week was the beginning of a taper so a little lighter on the trainer hours and distances. Total was 6,700 yards of swimming, 85 miles biking and 13.5 miles running. It went as follows:
Tried to get a ride in Monday with 90 minutes on the plan but work travel got in the way. Also missed Pilates :-(. The body did appreciate a day off though.
Got home late Tuesday and managed to will myself down to the gym to get in a 5 mile run.
Wednesday I got in 20 miles on the bike in the morning and 3,000 yards in the pool in the evening.
Thursday was another 5 miles on the treadmill. Bit harder/faster than Tuesday and 2,200 more yards in the pool.
A funeral service for one of my parent's best friends was a stark reminder why we should all try to lead as active and healthy a lifestyle as much as possible. Rest in peace Boris! You left us and your family way too soon but I'm sure my father is happy to see his wild and crazy guys cohort in heaven. We can hear the party all the way down here.
Friday was 50 miles on the bike trainer. I tried the new FulGaz biking app which has a huge assortment of biking courses. I chose Kona and all of a sudden the IM World Championship course came alive on my phone. It always looks more or less flat when televised on NBC Sports. It was good to learn that while there are no real climbs the course is far from flat.
While I wanted to keep the heat up I couldn't resist the perfect running weather on Saturday and got in an 8 mile run in Central Park.
Sunday was rough due to a wedding the night before but I managed to get in some active recovery with 1,500 yards in the pool and 10 mles on the bike.
Some biking is in store for Monday & Tuesday and off to Hawaii on Wednesday.  Next blog post will be from Kona 🙂
Thank you for following along!
PS: If you're not subscribed for updates, please do so below so you get notifications via email in case you miss a social post.