Road to Kona Training : Week of Sep 26 and Oct 3 (PIVKON -0)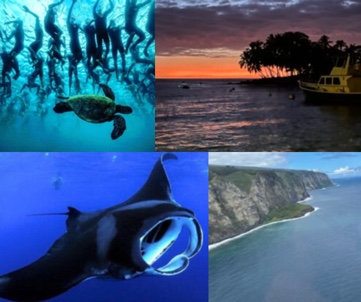 Aloha from Kailua-Kona Hawaii!!  Hard to believe but PIVKON is finally here. 10 hours until the cannon goes off and 11 hours before I hit the water for a little 140.6 miles of racing.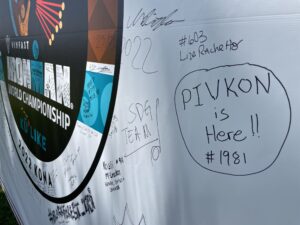 On September 13, 2009 I learned about something called Ironman and about their annual World Championship. And now I get to toe the starting line at this prestigious event with the best of the best iron distance pro and elite age group triathletes from around the world. This blog is coming to ya from around the corner of the famed start and finish line on Ali-i drive. Hope you enjoy this post of the final days leading up to today and thank you thank you thank you for your support!!  Some good touristy pics in here too.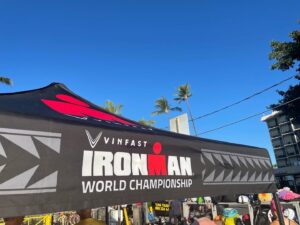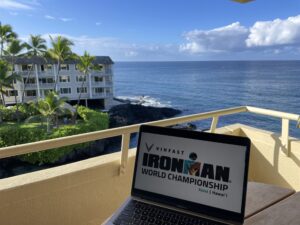 Since this blog series is about the training leading up to today let me catch you up. Last week's training started in New York and resumed here on the Big Island.
Monday Sep 26th started with one final pre-race Pilates session and continued with 16 miles on the indoor bike trainer.
Tuesday was another indoor bike session for 25 more miles.
Wednesday it was FINALLY wheels up at 8 AM for a 10 and half hour flight to Honolulu followed by a quick connection to Kona. For a long travel day it was relatively uneventful. A short connection delay and a rental car hiccup wan't enough to add any additional stress to the journey. Shipping my bike ahead of time with TriBike Transport was a great move preventing the stress of worrying about the airline losing it and my reunion with it being delayed.
Driving from the airport gave me my first hands-on view of the Queen K Highway and the notoriously hot lava fields I would be racing through. That plus finally seeing the pier on Kailua Bay as we entered town at sun set sent shivers down my spine. I've watched this event annually on NBC Sports and have seen countless YouTube videos. Being here now in person to participate was very emotional.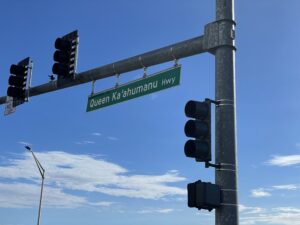 I was supposed to get a 30 minute travel shakeout run in but I was exhausted. After checking in to the Royal Kona Resort, my wife and I wanted to get some dinner but unfortunately the Luau was sold out so we went to the nearest restaurant and had the 1st of many delicious meals. Boy did that first Mai Tai hit the spot in settling my nerves!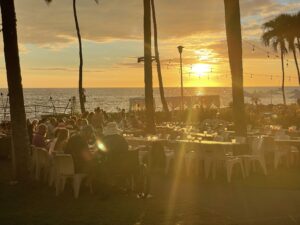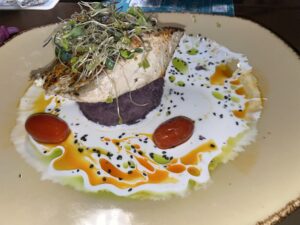 Training resumed on Thursday with yesterday's scheduled 30 minute (5k) run and a 1,400 yard swim. Instructions from officials were to not touch sea turtles nor hold on to the dolphins.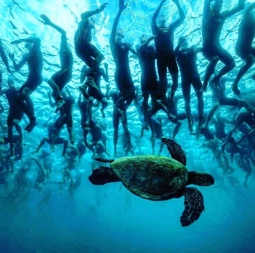 Unfortunately I saw neither (full disclosure: not my pic above) but the water was as clear as anything I have every swam in and the visibility was crystal clear down to the very bottom. The coral reef was full of gorgeous tropical fish that seamed un-phased by us swimmers above.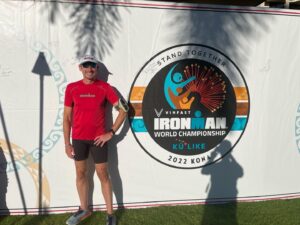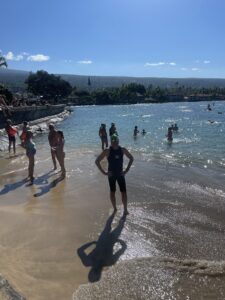 Friday's workout was my favorite Monghetti speed routine. I ran up and down Ali'i drive envisioning myself crossing the finish line. It was my first real exertion effort in the Kona heat and gave me a great taste of what was soon to come. Temps were in the 80's with humidity in the 70's but the "feels like" temps were significantly higher. I got in 5 miles with an average pace of 8:46 min/mile (very fast for me) and must have lost at least 5 lbs. of water weight.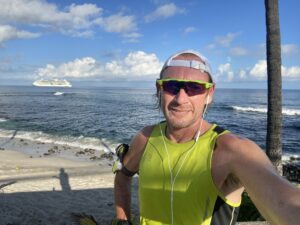 Later that afternoon it was time to start playing tourist so we drove up to Mauna Kea. The summit is the tallest point in all of the Pacific and is considered the tallest mountain in the world. Because it starts at the bottom of the sea, at over 30,000 ft in height, it is actually taller than Mt. Everest. It took just over an hour to get to the visitors center at 9,000 ft of elevation where a mandatory 30 minutes of acclimatization was required to help prevent altitude sickness. We passed through several cloud layers on the ascent experiencing near zero visibility on certain sections of the road.
After getting some off roading instructions from the Park Ranger we continued up to the nearly 14,000 ft summit which is home to some super telescopes and star and space observation equipment. Boy was it cold up there! 43* F (6* C) to be exact but the views were spectacular. The steep descent required engine braking in 2nd and 3rd gear as actual brakes would burn out if used. The ride back into town was made extra special with an incredible sunset from altitude.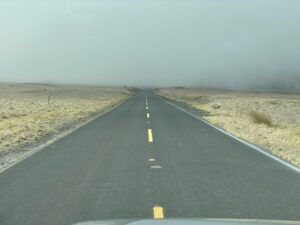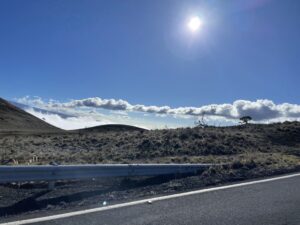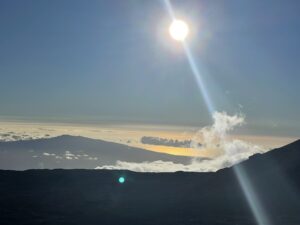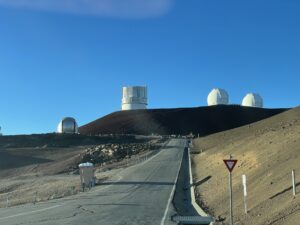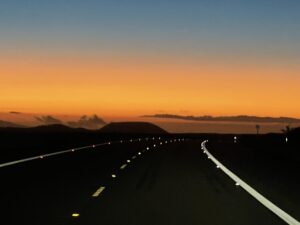 Saturday started with the 1st of many stops at the Official Merchandise tents. I've accumulated quite the collection of Ironman branded gear over the years but it is time for all that to hit the donation bin and be replaced with Ironman World Championship branded versions.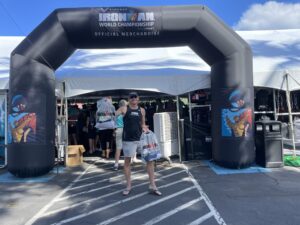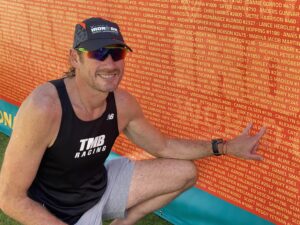 Later that day I picked up my bike and it was time to hit the Queen K highway on it to see first hand what all this lava field heat was all about.  Excerpts from the Athletes Guide:
Winds blow 5 to 35 mph, and in extreme conditions can gust up to 60 mph. While air temperatures may register in the high 80s to low 90s Fahrenheit, temperatures along this section of the course may exceed 100 Fahrenheit due to the reflected heat from the lava and asphalt.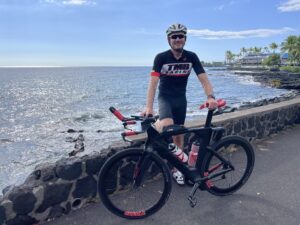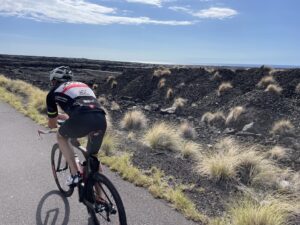 It was pretty windy but not too bad during this 20 mile training ride but again, I sure got a real taste of what to expect come race day….intense heat.
Saturday night it was tourist time again and we signed up for the famous swimming with Manta Rays excursion. After a beautiful sunset on the pier it was onto an outrigger style canoe and off into the night to attract the Rays to come out and play. I can write a full blog post on this experience alone. If you want more details you can Google "Swimming with Manta Rays Kona" to watch videos. Just wow!! Spending the evening with 10 ft wide sea monsters….what could be better ?!?!?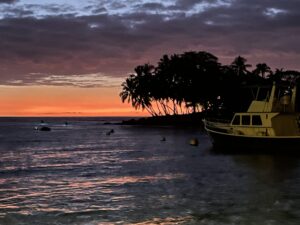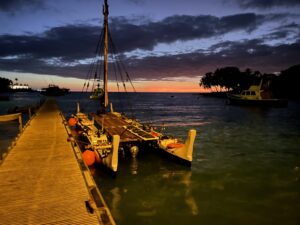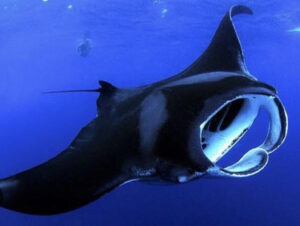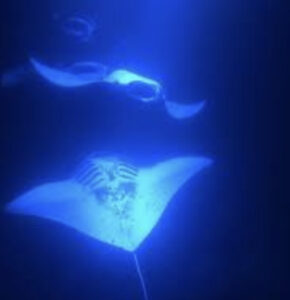 Sunday morning started with another swim. Got in 1,500 yards with a stop midway by the famous coffee boat docked off shore. I don't drink coffee but when in Kona….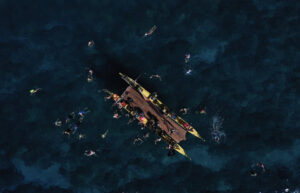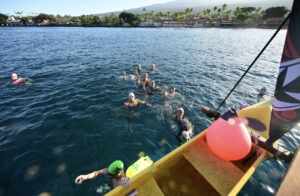 There was also an easy 30 minute run on the plan. Adrenaline took over and I hit it a little harder than I should have and clocked a 5k in under 27 minutes at an 8:40 min/mile pace. Again, that is super fast for me.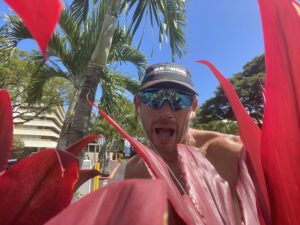 Monday's plan was a repeat of Sunday's. The bay was quite choppy and there were significantly more folks out which made for great race day prep. Only got bumped once though. Will be much more violent in the water come Thursday. No coffee boat today 🙁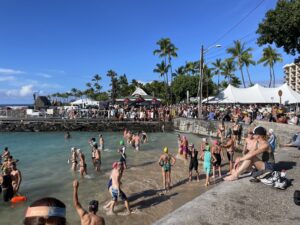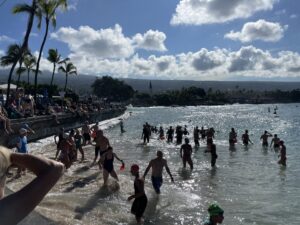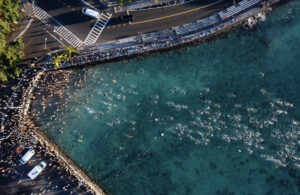 After a 1,600 yard swim it was 9:00 AM and race registration was finally open. I beat the rush and it was super quick and easy to get my racing bib, age group swim cap, numbered bracelet and gear bags etc…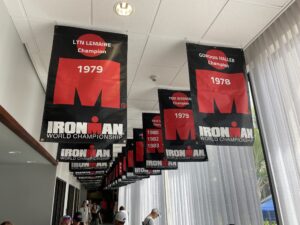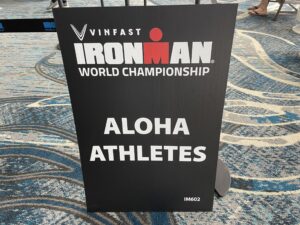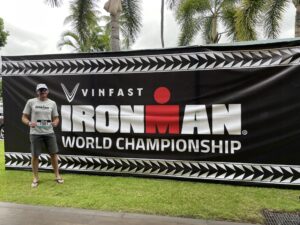 With registration complete it was off to complete another quick run. I wanted to experience a section of the course called the Natural Energy Labs so we drove out there. From triathlete.com :
The Natural Energy Lab has the ugly distinction of being the worst thing at the worst time. After already flogging themselves for the previous 132 miles, athletes take a left-hand turn off the Queen K Highway into a bowl of heat. Completely exposed, and actually boasting some of the highest levels of insolation in the coastal U.S. (insolation is basically the strength of solar radiation that reaches the Earth), athletes enter The Lab at almost exactly mile 16 of the marathon. When they exit 3 miles later, they're rarely the same. NBC's TV announcers like to memorialize an athlete entering the Natural Energy Lab like they're entering the dark side of the moon.
My short 5k run out there was nothing short of brutal. Running in a frying pan is the only way to explain it. Once again, I was happy to experience it so I would know what to expect on race day.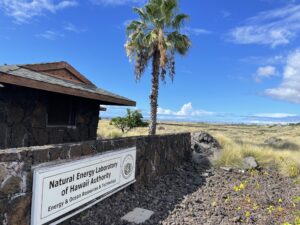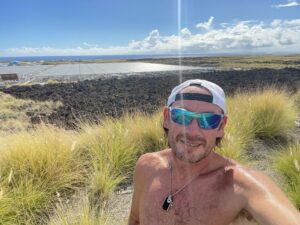 On Tuesday Ironman held their famous charity underpants run. Thousands flooded the short 1 mile jog in their tidy whities and many other incredibly creative versions. It was really great fun to participate in. I represented my homeland and sported Ukrainian colors.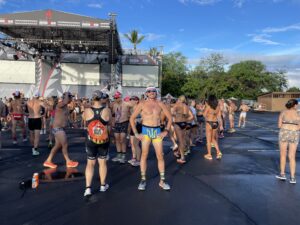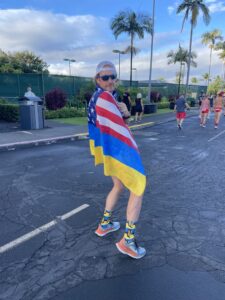 After some more shopping it was time for one last touristy activity while on this Island. We drove out to Sunshine Helicopters on the northern part of the Big Island. While we signed up for the volcano and waterfall tour we were told that poor weather conditions would prevent our bird from showing us red hot flowing lava. While that was disappointing, the waterfalls and views that we did see were spectacular.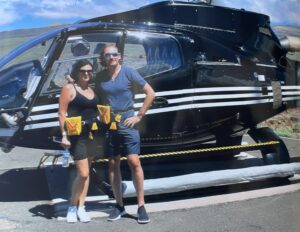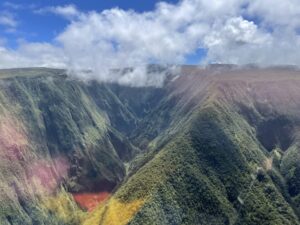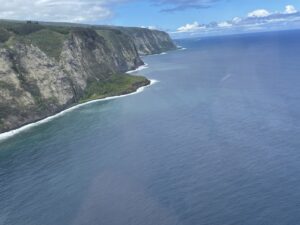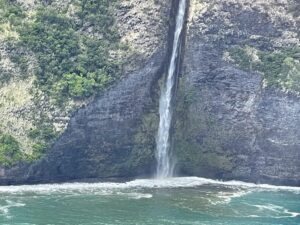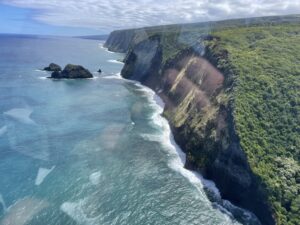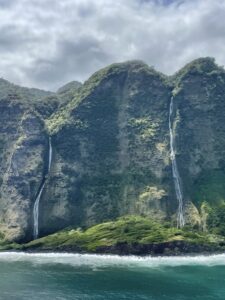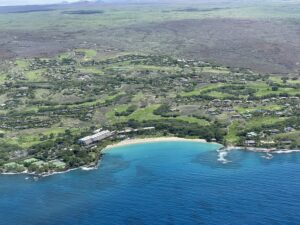 18 more miles of biking awaited me when we returned back into town to finally complete the training plan!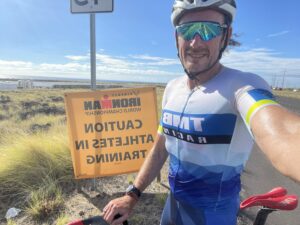 To complete the day, I found the Big Island Chabad house and attended Yom Kippur services. I'm thankful for many things but at the top of the list is the all mighty who for some reason chose this path for me. Thank you!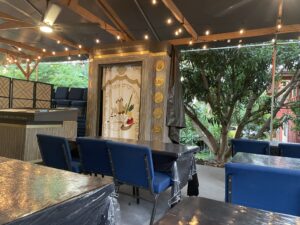 There was nothing rigorous on the plan for Wednesday other than an easy 10 mile spin on the bike which I leisurely completed at 7 AM just to keep the muscles loose.  A short swim and run were optional but I chose to stay horizontal as much as possible other than gear bag preparation and drop-off along with my bike to the transition area.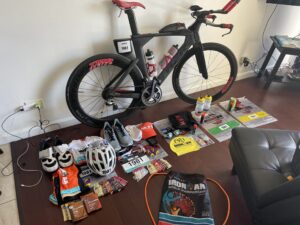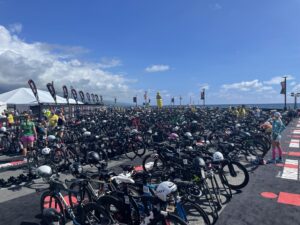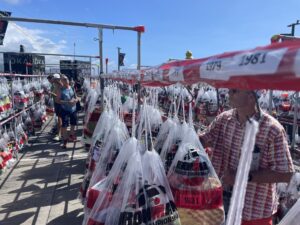 After breakfast with my coach for last minute advice I met up with several of my friends and teammates from TMB Racing. I may be Not Fast Not Last but these guys are all VERY FAST. Awesome to be in their company. Good luck gents!!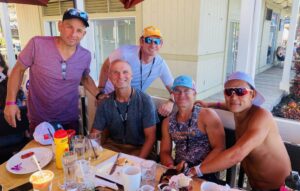 Last task for Wednesday was an airport run to pickup an addition to my support crew. My younger daughter joined me and my wife in Kona and somehow after a very long day of travel had the energy to go out for a training run. I don't know where she gets it from. Now she can claim that she trained for the New York City Marathon on Ali'i drive in Kona. That is pretty cool!  We're missing my oldest who couldn't make it due to work commitments but she is definitely here with us in spirit. Miss you!
I guess this wraps it up. Only thing left to do is stress a bit over what I may have forgotten, try to get some sleep, wake up at the crack of dawn, listen to the national anthem, swim 2.4 miles, bike 112, run 26.2 in near 100* heat and high humidity and call it a day. The race will be streamed on ironman.com starting at noon EST. Just follow the "Live" link. And it will also be broadcast on NBC in November.
Thank you for following my #RoadToKona series!
Miscellaneous links if you're just dying for more information: Ironman World Championship Magazine, Athletes Guide, Athlete Race Briefing
PS: If you're not subscribed for updates, please do so below so you get notifications via email in case you miss a social post.